Diffy Swerve
An experimental swerve drive for robotics during 11th grade.
After getting into robotics at Ward Melville, I was talking to a friend from my old school Gunn about the FIRST Robotics Competition and various technical aspects of competing. We were discussing drive systems, and the topic of swerve drive came up. Swerve drive is a type of drive system where each wheel can be individually steered and is the drive most high level teams use. The Gunn Robotics Team is well known for designing and manufacturing their own swerve drives, and I wanted to try that out with the Ward Melville team. However, most of the team believed that it would be too hard to do since we were less experienced and lacking in funds. I needed to prove that designing a drive system would be feasible first. I decided to look into differential swerve drives as my pick for the drive system for a few reasons. They use both motors to steer and drive instead of one for each, and they had a lower part count meaning they would be easier to machine. Using fusion 360, I was able to design a few 3D printable prototypes. I still started off with a traditional swerve drive, before trying to design anything experimental. My second drive was a bit stranger, using an off-center wheel to stop the motor from being backdriven when the module rotates. This design was one of the two actually printed and assembled for testing.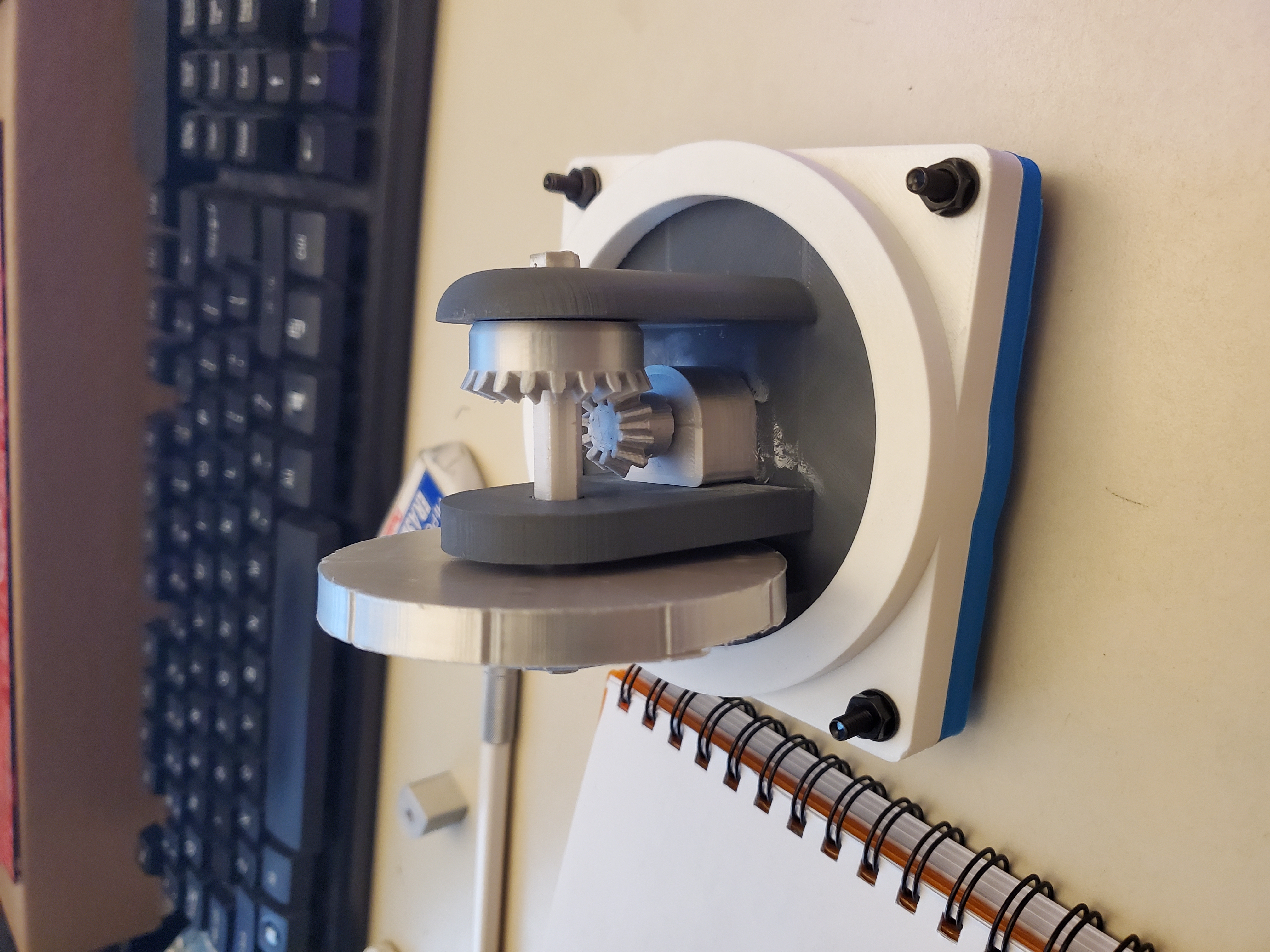 Other than traditional swerve, I also made a differential or diffy swerve design. This was the most fleshed out design with actual motors and mounting points.

After several nights of troubleshooting my printer and stealing bolts from the engineering classroom, I finished the module and connected it up to a battery pack. The module worked fine, but the motors I used did not have any fine control built in, and I did not have time to properly build a controller for it. I also had planned to make a second module, so it could be fully tested on a robot, but I did not have time for that either. Unfortunately, the robotics team decided to buy pre-made swerve modules for this year. I hope that I can finish this later in the summer and possibly use them in the robot next year.