croissantderp.github.io
This very website! (started in 9th grade)
This is the product of over a year of development, designs, and redesigns. This journey technically started when I took Cs50 in the summer of 2021. The second to last assignment was to make a homepage for yourself using HTML, CSS, and JS. The page I designed at the time was not really a serious attempt at a homepage, and more of a testing ground. The most impressive part of the website was playing Bad Apple in ASCII complete with synced audio. You can find that version of the website here. Some time later, I returned to start a serious attempt at a personal website. Before I could get started though, I wanted to have a design down. At the time, I was into the art-deco style, and wanted to try to emulate that in the design. My first few designs were were focused on blending the content more like a poster than a website.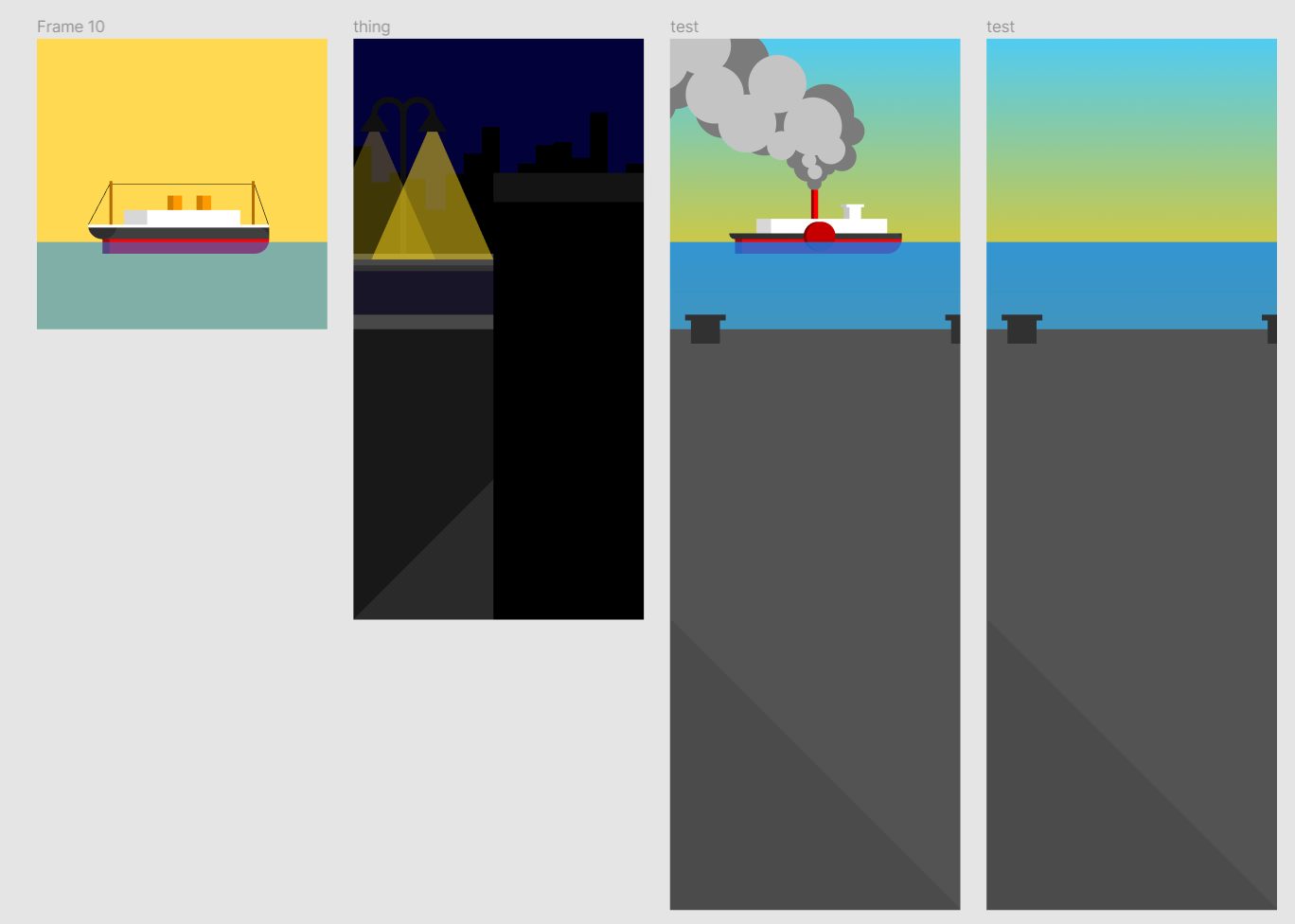 Unfortunately, my artistic talents were not sufficient for such a complex design. So, I was back to the drawing board. I decided to keep the theme of unique coloration with a deep orange background and blue-red balls as the central element. This version is still up here. I am still relatively proud of this version of the website, especially of the spheres. When the window was wide enough, the pattern would actually repeat itself using some CSS trickery. The projects section also got its general design and categories in this version. Slowly, I continued to improve the design.
However, because of the complex JS and code involved, this iteration of the website was slow and resource intensive. The projects section was also outdated. The third and current version of the website began with design once again. This time, I wanted to simplify things. I decided to split each category into its own page to make organization more clear. For the new color scheme, I used a mint green background, and white accents. Originally, I was going to use a list type structure for the projects, but it did not work out very well. After extensive versions, I finally settled on the current square tile style with pop-up window description. All designs can be found in the Figma. Implementing this website should have been relatively easy, but it became a nightmare. First, I decided to not use JS at all, and everything had to be HTML CSS. This was the biggest head scratcher of the project. Very few people have attempted to do what I set out to do, probably for good reason too. Somehow against all odds, I ended up with this completely functional website, with no JS! By now, my projects list had grown substantially. I had over 60 different projects that all needed descriptions, links, and photos. This was the other nightmare. If I were to do this completely in the IDE, I might even say it is impossible. Instead, I created a spreadsheet and wrote out all the information there. Based on this, I wrote another program to convert the spreadsheet into HTML, which could then be copy pasted into the website; and finally, here we are.
Website Github • Website (this) • Cs50 Website • Old Website Github • Old Website • Figma • Spreadsheet • Translator Github